Since we're all (well we should be all) self-quaranting right now, I thought I would share some recommendations of what you should be watching to pass the time. These range from feel goods to mind-shattering shows that will make you happy you're stuck at home.
1. The Politician
Via: Netflix
Easily the most twisted series I've watched, The Politician is a satire on pop-culture and American History with references to the Menendez brothers, Gypsy Blanchard, and more. This series goes by really quick, with only 8 episodes.
2. Love is Blind
Via: Netflix
You would have to be living under a rock to not have heard of Love is Blind. Everyone is talking about it, from Ellen inviting the cast on her show to SNL spoofing it. It is the highest level of reality television trash, and absolutely addicting.
3. Euphoria
Via: HBO Now, Amazon Prime, etc.
Euphoria is another big pop-culture hit. It's a recent, more darker spin, on high school dramas. What first attracted me to start watching was the fashion industry's praise for the makeup and fashion Euphoria showcased. Then once I started watching, I almost finished it in two days! Also, a side note, everyones new favorite couple Zendaya and Jacob Elordi are in this series, however, there is no love connection on screen.
4. Big Little Lies
Via: HBO Now and Hulu.
Based on the bestseller book by Liane Moriarty, Big Little Lies is a captivating mystery. It truly doesn't get anymore addicting than this. I watched the whole first season in one night! With an all-star cast and aesthetically pleasing setting, this show is sure to be one of your new favorites. (Checkout my previous blog post: Big Little Lies & Other #HouseGoals).
5. The Fosters
Via: Netflix and AmazonPrime
Two moms and one big family of adopted and foster teens. The drama truly never stops in this series, and it just gets crazier and crazier. It was really interesting to learn a little more about the foster system, and it's pretty heartbreaking. One confusing thing that I'll never understand is when they replaced Jake T. Austin with Noah Centineo, and tried to pass it off as a major growth spurt.
6. The Other Two
via: Comedy Central and AmazonPrime
This underrated comedy is so freakin funny. I don't understand why more people haven't watched it. It's about two siblings struggling to make it after their teenage brother becomes a new youtube hit sensation (think young Justin Bieber). Every episode made me ugly laugh and I couldn't stop watching it.
7. The People V. OJ
Via: Netflix and AmazonPrime
The case that brought fame to Robert Kardashian (father of Kardashian empire we all know and love). I'm not really into the crime genre, but I couldn't resist watching this retelling of an iconic moment in pop-culture history.
8. Friday Night Lights
Via: Hulu and NBC
ONE OF MY ABSOLUTE FAVORITE SHOWS EVER!! You don't need to be a big football fan to love this show (clearly, @me). I feel like there's nothing I can say that will do this show justice. The drama, the romance, the family love, and the gorgeous Tim Riggins. Even with a total casting shift in season 4, this show still managed to keep it's glory (peep my celeb crush Michael B. Jordan). You gotta give this one a shot. Clear eyes, full hearts, can't loose.
9. Queer Eye
Via: Netflix
This feel good series is the ultimate makeover show. Queer Eye does it all: outer beauty, inner beauty, and home beauty. Every episode ends with a good happy cry. Plus, Jonathan will make you laugh every episode.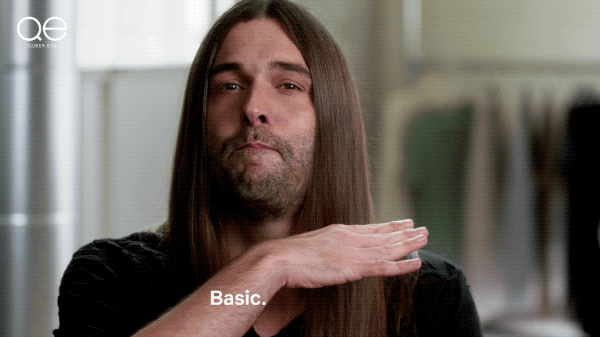 10. Parenthood
Via: Netflix
Brought to you by the same geniuses that created Friday Night Lights, Parenthood is about one big family and how they attempt to resolve the difficulties life throws at them. Through this entire series, you're sure to find at least one moment that you can relate to.
I know it's been a difficult time for everyone, and I hope you find a new favorite series from this list to binge-watch and find some joy!
Stay Fab,
Style & Repeat